Model 124V
Air-Cooled Gas
MidMount 100V Series
---
Mowing speeds up to 12.9 KPH and 1.42 hectares/hr. based on 122 cm cutting width.*
*Actual results may vary. Click Here for Details
The perfect introduction to Grasshopper comfort, quality and durability, the model 124V combines powerful performance with a compact design ideal for tight quarters mowing.
Deck Sizes: 122 cm
MidMount™ PowerVac™ Collection Systems
With a PowerVac™ Collection System for your Grasshopper zero-turn mower, you're getting the most powerful, maneuverable and efficient leaf-collecting, grass-catching and debris-removing equipment available for turf. You'll get a professional, finished look every time you mow.
---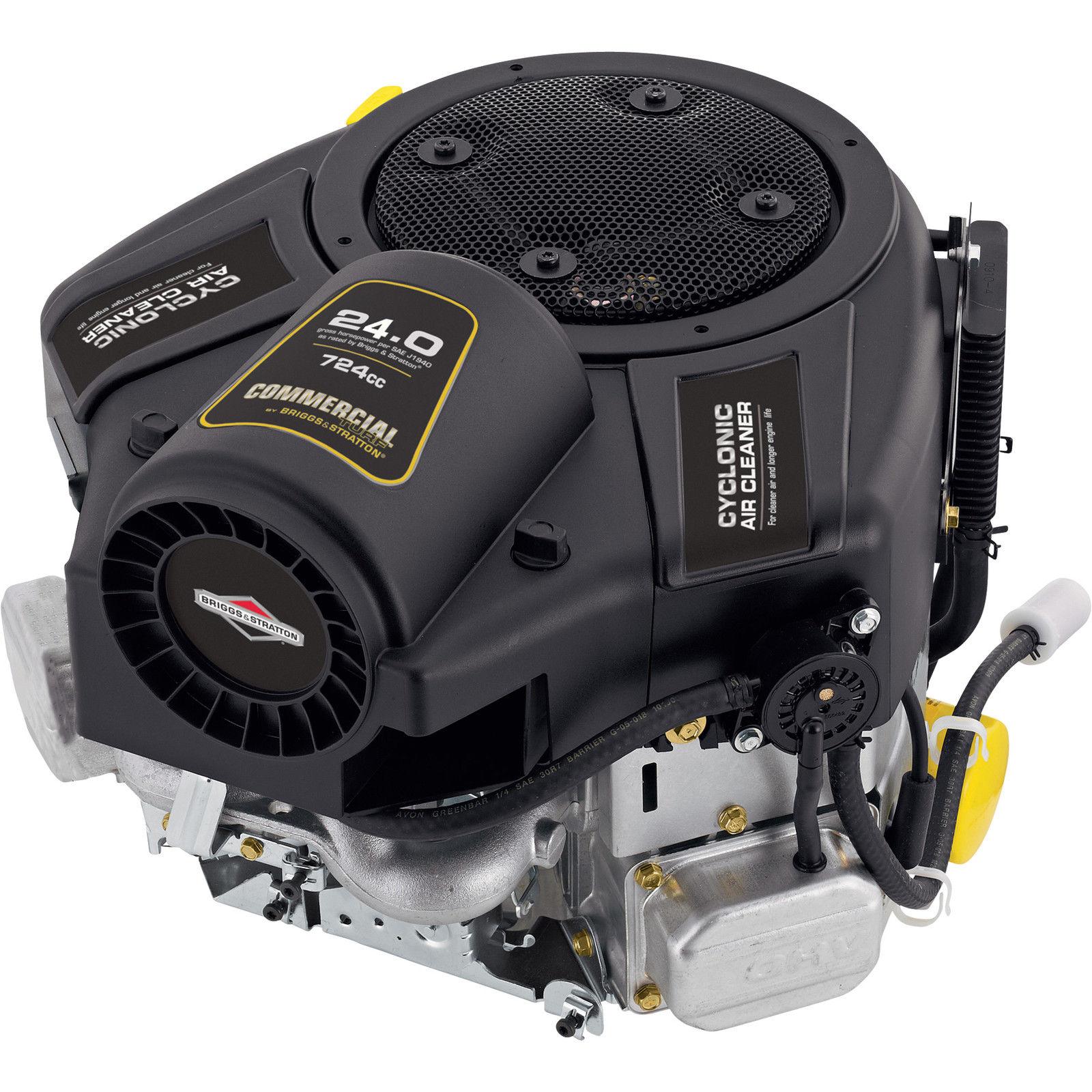 B&S Commercial Turf Engine
724 cc (44.2 cu. in.) Commercial Turf, V-Twin, OHV engine
Heavy-duty components enhance power and reliability
Five-step, Integrated Cyclonic Air Management System for cleaner performance
Extended maintenance intervals
Three-year limited commercial engine manufacturer warranty (see dealer for details)
---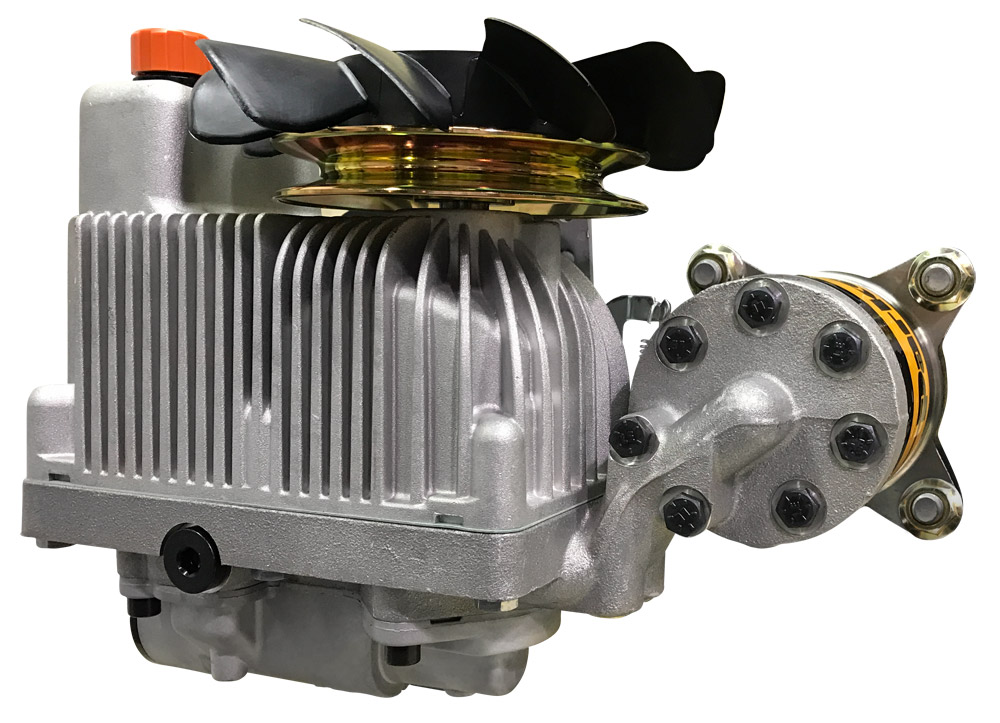 Design-Matched Transmission
Design-matched, fully hydraulic Parker HT Series integrated pump-and-wheel-motor transmissions with in-line cooling fans and fine-particle filtration
No power-robbing gearbox or other wear parts for longer service life
Provides best-in-class transmission fluid change interval with no break-in period, reducing costs and maintenance time
---
Heavy-duty Deck
Extra-deep, 5.5-inch deck is fabricated from heavy-gauge formed steel with a reinforced anvil edge
Specially designed cutting chambers enhance airflow for better cut quality
Deck easily converts from side discharge to optional Down Discharge™ mulching or PowerVac™ collection
Sentry™ spindles with massive, 8-inch flanges anchored in a 6-bolt pattern, spread the force of impact for greater strength
Spindle planes fabricated from double-layered, 10-gauge plus 10-gauge formed steel laminate that is 0.269 inch thick 7.6 percent thicker than ¼-inch steel
Sentry™ spindle guards shield spindle housing and seal lower bearings from fiber wrap and dirt ingestion
---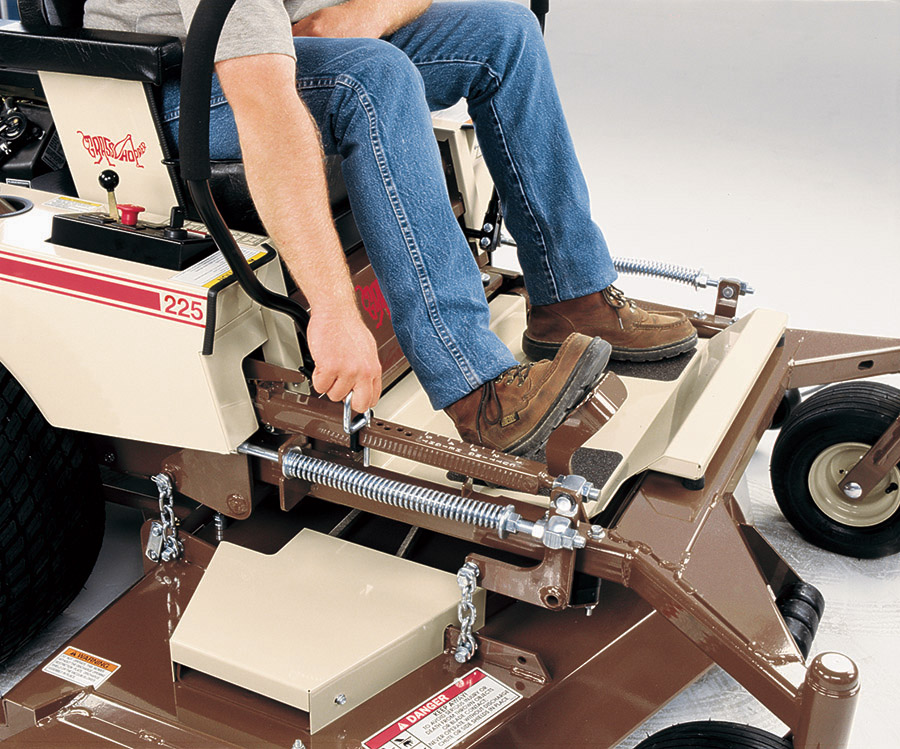 QuikAjust® Drop Pin Height Adjustment
Raise and lower the deck easily with foot pedal and drop pin for precision cutting heights between 1.0 and 5.0 inches.
---
Warranty
Commercial Use: 2-year or 500-hour (whichever comes first); limited warranty covering parts and labor.
Residential Use: 4-year or 500-hour (whichever comes first); limited warranty covering parts and labor.
---
Rugged Construction
Robotically-welded steel construction for long-lasting durability
Centered-bearing design provides greater load-bearing capacity to handle the weight of operator, fuel and high-capacity collector with reserve strength for curb shocks and weight shifts
Tough-as-nails powder-coated finish is fusion-bonded for chip and rust resistance
---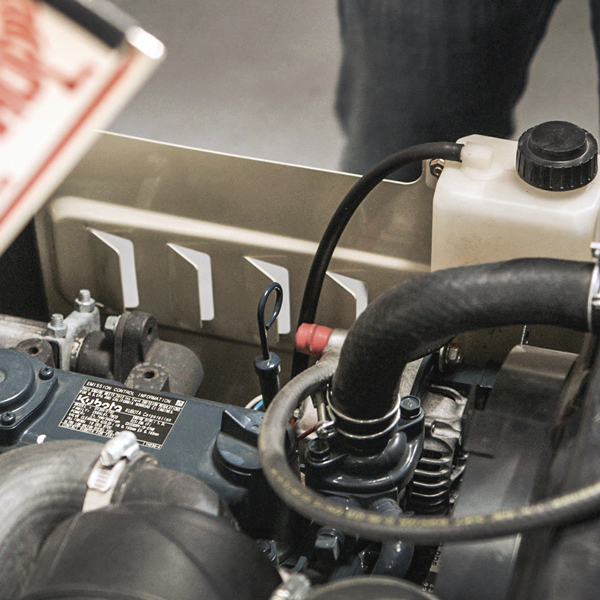 Reduced Maintenance
Only two Access-Eze™ lubrication points cut maintenance time up to 95%
Self-tensioning belts minimize cost and labor on routine maintenance
---
Ultimate Operator Station®
ComfortZone™ seat eliminates jostles and jolts with coil-spring suspension and a fully padded, high-back seat, padded armrests and variable density foam cushion. Iso-mounting smooths the ride, erases fatigue and keeps the operator comfortably in control at faster mowing speeds
Operational controls including throttle, choke and angled View-Eze™ console and adjustable cup holder are well positioned for visibility and ease of reach
One- or two-handed operation with ComfortReach™ adjustable Hydra-Smooth™ dual levers that automatically return to neutral from either forward or reverse position.
---
Shock Impact Reduction System™(SIRS™)
Unrivaled comfort with iso-mounted Ultimate Suspension Ride™ scuff-resistant, Cordura®-covered, deep-cushioned, high-back seat with padded lumbar support and armrests
Roomy, iso-mounted, shock-absorbing footrest
---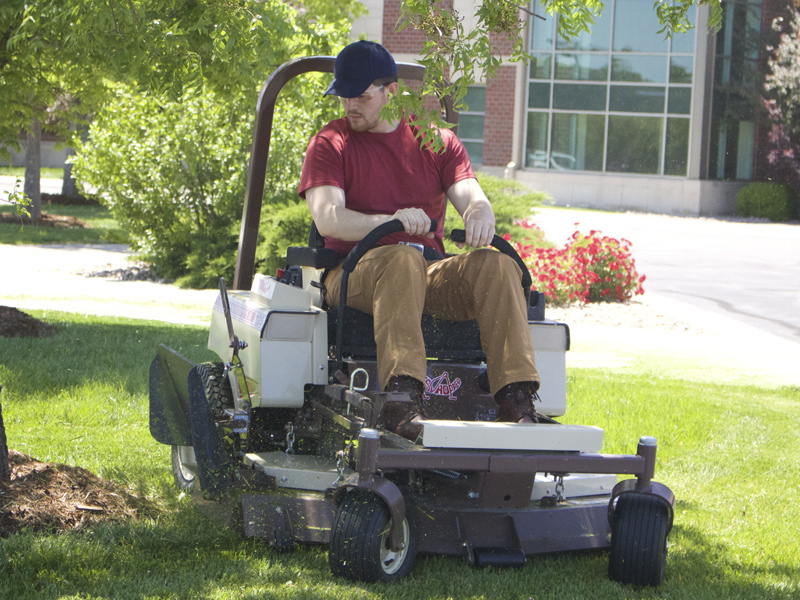 Vigilant Operator Presence System™
Standard, low profile operator protection structure (OPS) with an adjustable seatbelt
Dampened steering levers that return to neutral from forward and reverse
Interlock switches that shut down the engine when the operator leaves the seat while PTO is engaged or levers are in drive position
---
All specifications and information displayed on this Web site are subject to change without notice.
4X Rear Discharge Deck
Dedicated 48- or 52-inch rear discharge decks throw clippings out back for a smooth cut and no windrowing.
---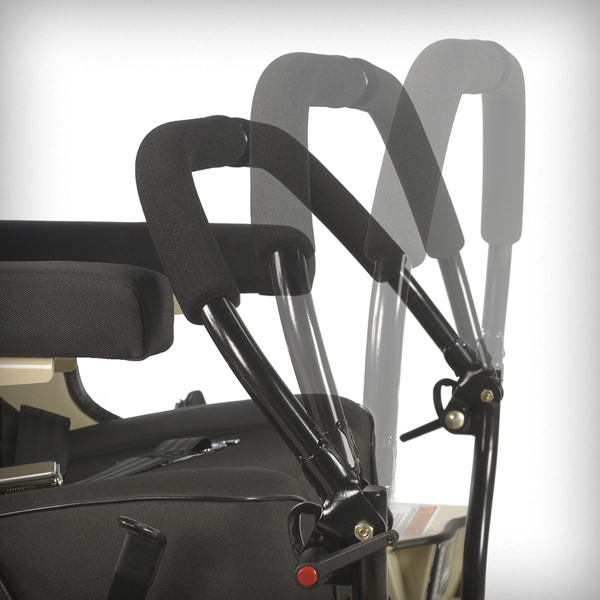 QuikAjust Tilt™ Levers
Available for all MidMount models, optional QuikAjust Tilt™ steering levers (except 124V-41) with "no tools" adjustment provide a 9-inch range for maximum comfort and fit while maintaining natural arm and wrist positions.
---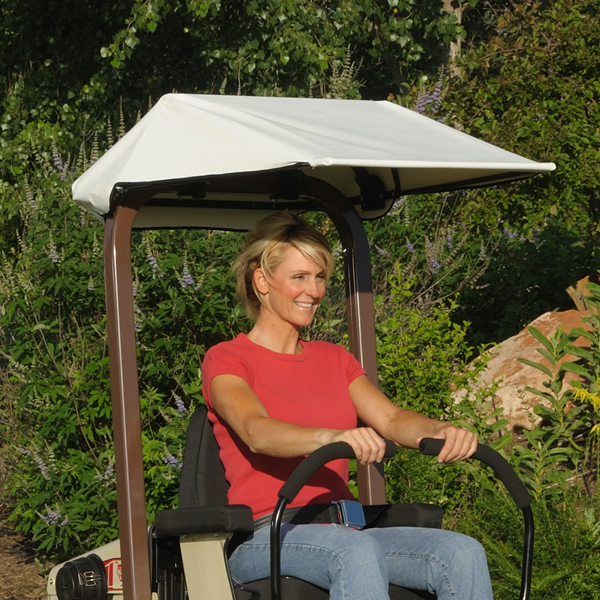 Sunshade Canopy
Lightweight, water repellent, UV-resistant vinyl canopy mounts easily to OPS to limit exposure to direct sunlight, reducing eye strain and increasing operator comfort.
---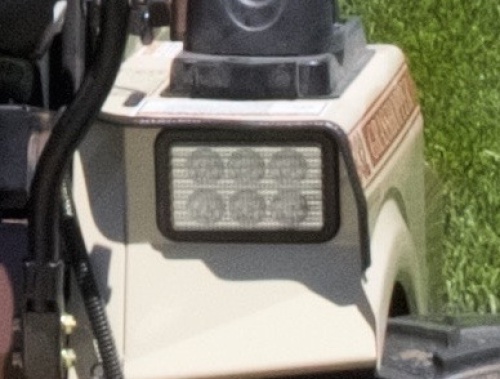 LED Work Lights
LED work lights provide improved visibility in low light situations.
---
Foot Pedal Extension Kit
Extends foot pedals to allow easy height control for shorter operators.
---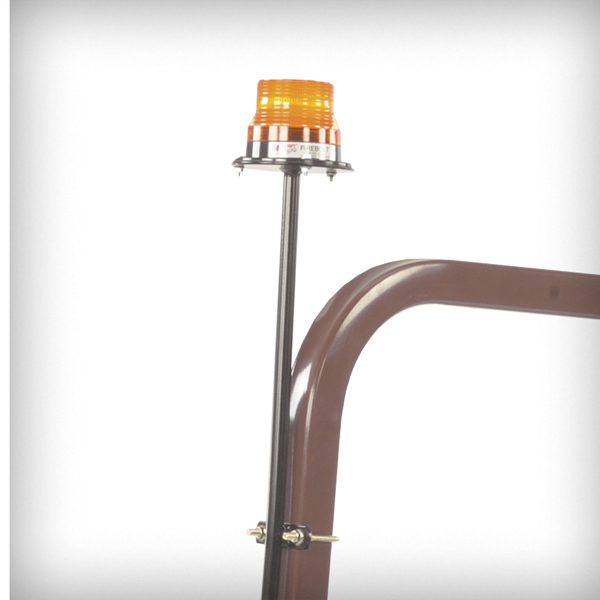 Yellow Beacon Light
Yellow beacon attaches to OPS to provide greater visibility in high-traffic areas.
---
Down Discharge™ Mulching Package
The optional Down Discharge™ mulching package with GrassMax™ medium-lift blades cuts and recuts clippings and directs them deep into the grass bed, enriching turf and producing a beautifully manicured cut.
---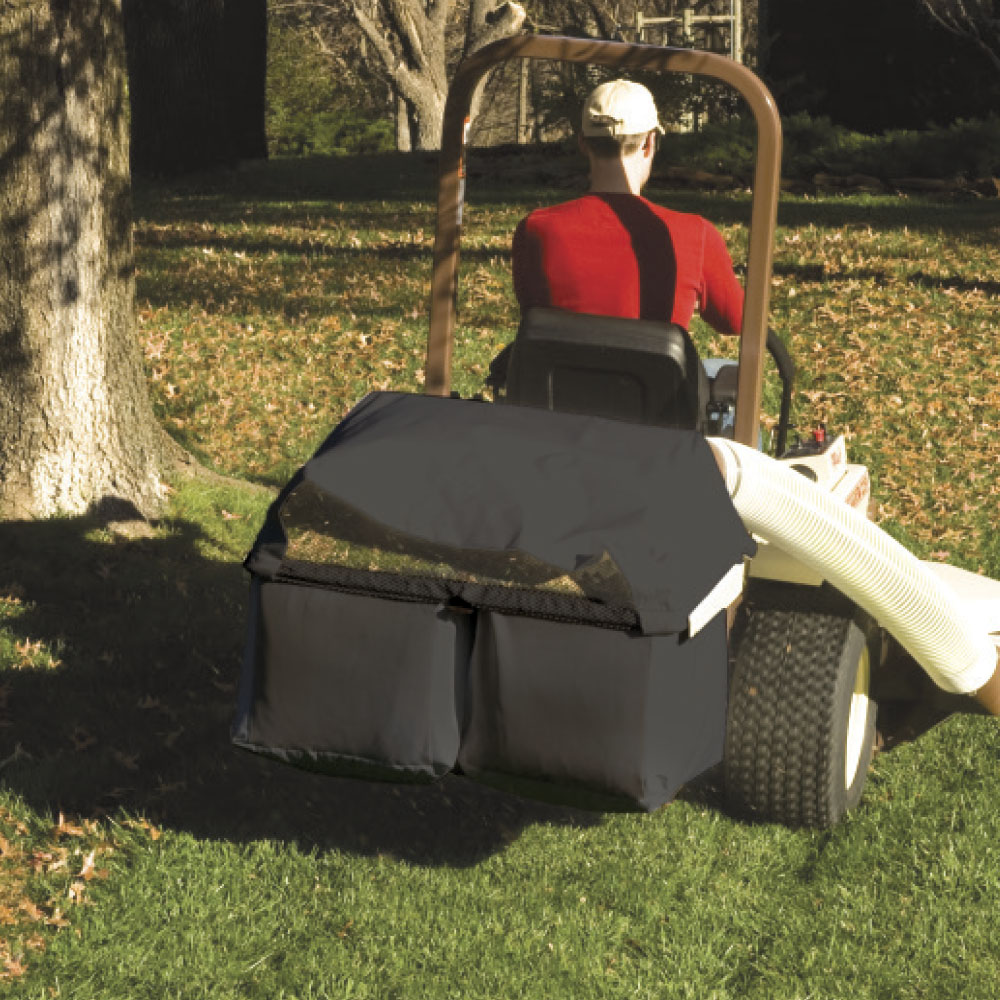 PowerVac® MidMount Collection System
PowerVac™ Collection Systems deliver a clean sweep on every pass. Simply adjust your mowing speed to your conditions.
Quik-D-Tatch® Vac drive can be removed in seconds without tools
---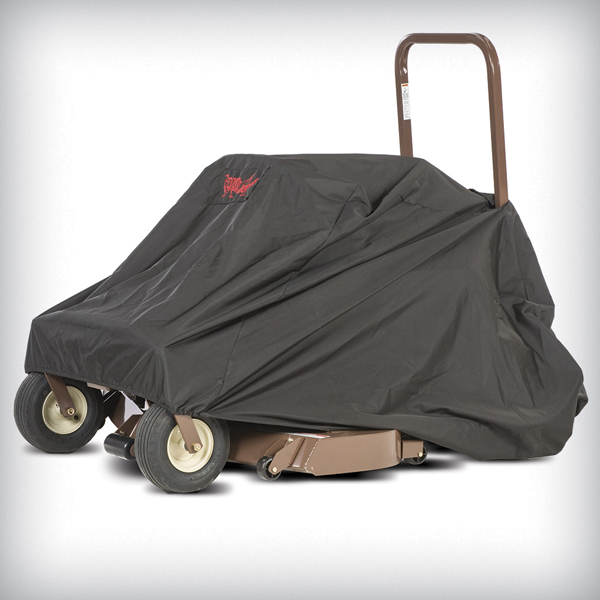 Custom Cordura® Weather Cover
Weather-resistant, black Cordura fabric cover with embroidered Grasshopper logo keeps seat and engine area protected during storage or between mowings. Slips over ROPS, with Velcro closure to secure the opening.
---